You are enrolled in a language course. Congratulations!

And then you receive an email saying they still want to 'screen' you. To test your language level.

Do all your alarm bells go off? Do you also think 'I can't speak the target language well at all, that's why I'm taking a training course' or 'I don't have time for this'?

However, there is no need for such doubts and in this blog we would like to explain why.
What is a screening?
A screening means testing oral and written skills to assess the level at which you have already mastered the target language (that is, the language you want to learn).

There are different levels that we classify according to the CEFR, which is the European Framework of Reference, namely: A0-A2 (basic knowledge), B1-B2 (independent user) and C1-C2 (proficient user). Find out what each CEFR level means here.

The higher the level, the more aspects become important.

Do you have an A1 level? Then we expect you to understand a basic sentence and be able to respond briefly. On the other hand, do you have a B2 level? Then you can effortlessly keep a conversation going, read long articles and understand complex e-mails.

In principle, such a screening does not need to be long. Just 10 to 15 minutes is often enough for an experienced screener - the person screening you - to determine your level.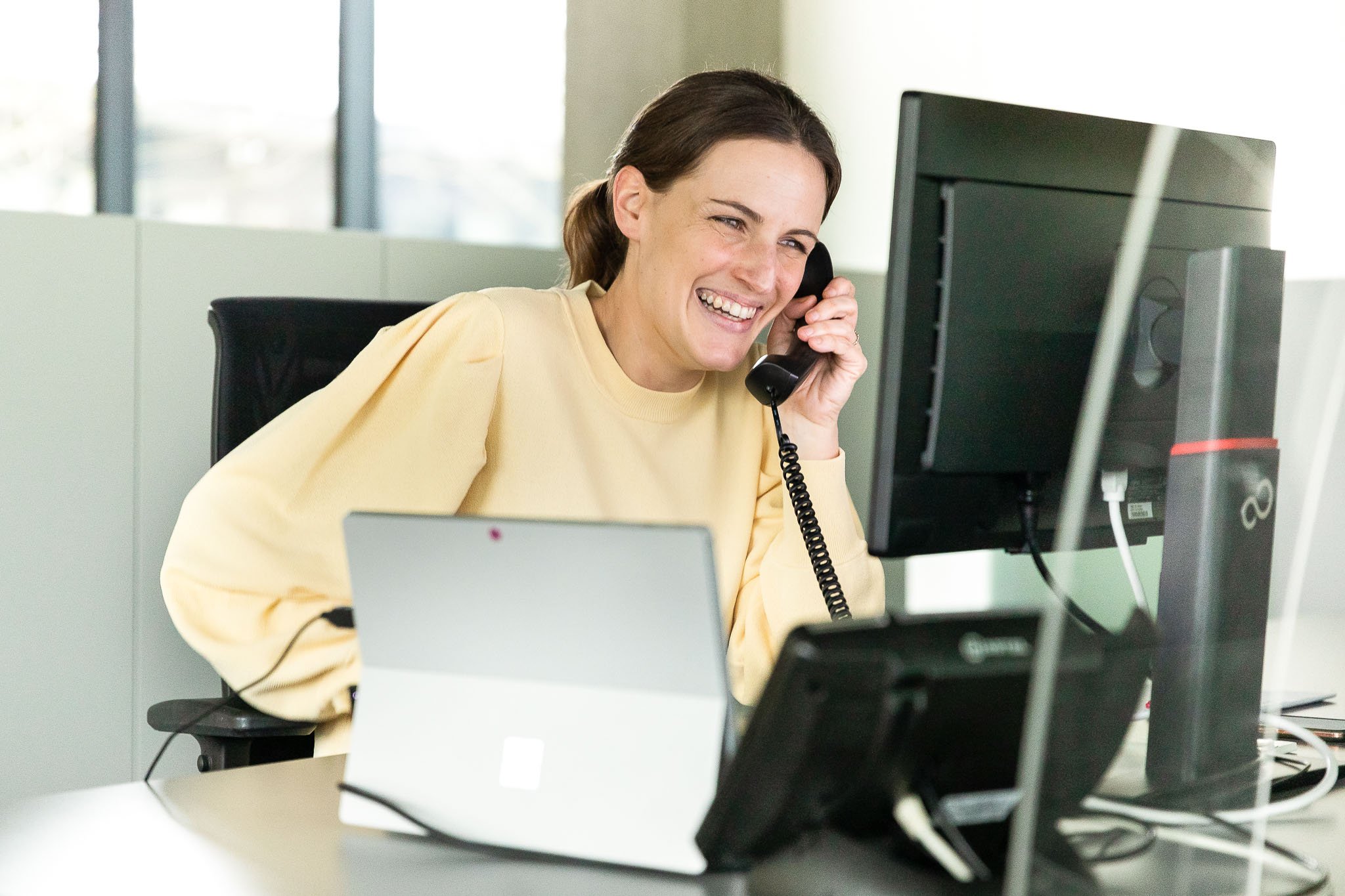 Why screening?
We organise screening for several reasons :
Your language level
As already mentioned, the first thing we want to be able to determine is your level of the target language.

That is why the screener will ask you a number of questions in the language for which you have registered, some of which you will expect ("Would you like to introduce yourself?") but some of which you won't ("Is it so hot in your office?").

It is very important to try to answer those questions in the target language. Because only then can the screener also really determine your level.

It is not always easy to put aside your fear or timidity, but know that the screener will never judge you.

And often people wrongly think that their level is not good, while they can answer just fine!
Your job context & your learning objectives
We also need to know what sector you work in, what exactly you need the target language for, to what extent you need to actively master the language, etc.
Find out how to make your learning objectives SMART here.
This information is crucial to match you with the right trainer, because every trainer also has his/her expertise in a particular field. Just think about the medical sector. Or trainers who are good with commercial profiles.
Your schedule

Finally, the screener usually also asks you when you are (un)available.

The most common answer: "I can always do it" or "I'll adjust".

Very nice of course, that enthusiasm, but in practice we know that this is not feasible.

Do you have a weekly meeting at a fixed time? Or do you know that your mailbox is very busy on Monday mornings, for example? Or do you stop early on Tuesdays because you have sports training? Then report it.

That way it can also be communicated to the trainer and he won't be surprised if it turns out that you are suddenly only available during lunch breaks...
In group training: the group allocation
When you are registered for a group class, it is very important not only for you as a trainee but certainly also for the trainer that all participants have more or less the same level.

Therefore, each person is screened individually before groups are put together.
Tips to get screened
In short, screening is clearly necessary for a good start - and course - of your language training.

Wondering how to prepare yourself for such a screening? We give you some pro-tips to wrap up:
Don't be afraid to speak up. A screener will never judge you based on your level. He/she should only assess your level.
Speak in the language you want to learn, this is the only way your level can actually be determined.
Find a quiet place to take the interview. If necessary, a separate room where you can speak in the target language without hesitation.
Give as many details as possible: why are you taking the course, for what purposes do you need the language, how do you get in touch with it, how did you learn language...
Review your schedule well in advance to discuss your general availability.
Also interested in a language screening for your course?